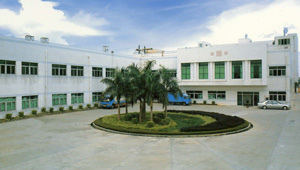 Tung Kong Non-Woven Fabric Manufactures Limited
Tung Kong Non-Woven Fabric Manufactures Limited is engaged in the operation, manufacture and sales of a full range of fabric products such as quality glue-sprayed fabric, soft fabric, water-washing fabric, feather fabric and ultra-thin fabric, as well as the provision of various machinery and computer quilting services. Our products are distributed to countries throughout Europe, the U.S. and Asia.
Factory
We have established our own plant in the Xiabian Management Zone, Changan Town, Dongguan City, Pearl Delta Region, Guangdong Province, which covers an area of 100,000 square feet. We adopt state-of the-art machinery and equipment, and equipped our production lines with various high-tech quality inspection facilities. With our professionalism in work, extensive production experience, a spirit in search of excellence and meticulous attention to details, we are well received by local and overseas customers.
We have all along been customer-oriented and cordial in our approach. We aim to serve our customers wholeheartedly with quality services.